A few months ago, I had the pleasure of meeting with Cassie, owner and event designer of White Dress Events. We started chatting about ideas and realized it would be fun to come up with a stylized bridal shoot and include some amazing vendors in the area. Our theme, 'Woodland Bride,' with our beautiful real life couple and models, Nichole and Jeff. I searched all over the area and found a beautiful wooded spot with wild flowers and a creek. We teamed up with Spring Sweet who provided us with a lovely floral crown, amazing flowers and accessories. Bree from Wildship Studio did an gorgeous job on the stationary and would encourage any bride looking for custom-painted invitations to go to Bree. I was so grateful to have my friend, Jamie from Shutterspeed Productions, there to capture the behind the scenes of our shoot. Be sure to check out her video! Thank you to Shannon Gales for allowing us to use one of your beautiful gowns. Thank you too all of our amazing vendors, I was so thrilled to be a part of this shoot with you. Nichole and Jeff, you did an awesome job modeling for us and congratulations on your recent engagement!
Credits:
Photographer: Meg Van Kampen Studios
Event Design: White Dress Events
Makeup: Carrie Whiting – Flawlessly Finished Event Artists
Hair: Jennifer Grace
Cake/Desserts: Desserts by Lori
Cinematography: Shutterspeed Productions
Coordinator: White Dress Events
Dress Designer: Shannon Gales
Floral Design: Spring Sweet
Jewelry: Spring Sweet
Stationery: Wildship Studio
Prop or Furniture Rentals: Redi Rental
Real Couple and Bloggers: Nichole & Jeff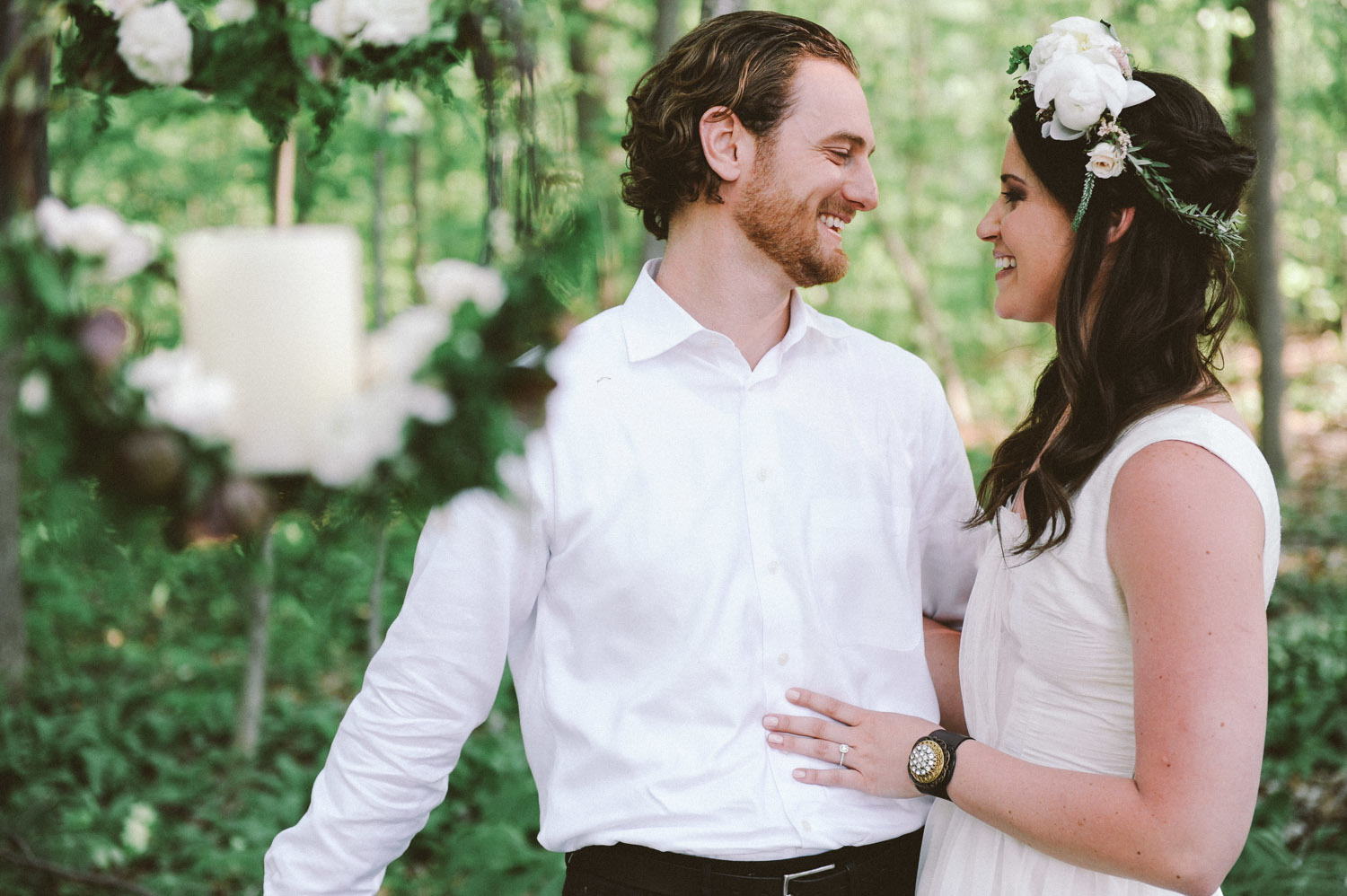 Woodland Stylized Bridal Shoot from Shutter Speed Productions on Vimeo.